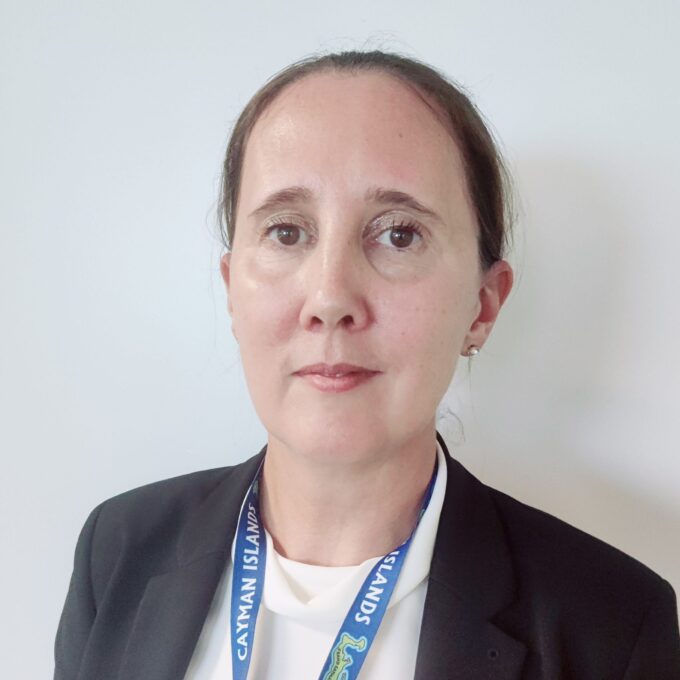 Victoria Templeman
Victoria Templeman is the current head of the Cayman Islands Bureau of Financial Investigations. CIBFI's remit centres around its function as the primary law enforcement arm of the response to the recognised threat to the Cayman Islands, regarding money laundering and terrorist financing. As Head of the Bureau, Victoria takes an operational lead, with oversight of a team of specialist financial investigators as well as a strategic role through successful engagement with key domestic and international stakeholders and partners.
Victoria has over 17 years' experience working in UK national law enforcement, specialising in the investigation of serious and complex organised crime. Prior to joining the RCIPS, Victoria was a Senior Manager within the UK National Crime Agency's International Corruption Unit. This role involved effective resource management and strategic leadership of five teams of specialist investigators, focussing on foreign bribery and grand corruption involving Politically Exposed Persons (PEPs), as well as associated complex transnational money laundering. These investigations required the deployment of a range of operational strategies and resources, domestically and overseas, including the use of both covert and overt investigative techniques.
Victoria has been a regular member of the UK delegation to the OECD Working Group on Bribery in International Business Transactions and is a trained OECD Anti-Bribery Convention Phase 3 & 4 Monitoring Assessor. Victoria has also been part of the UK delegation in attendance at the Conference of State Parties to the UN Convention Against Corruption. Victoria was seconded to the Metropolitan Police Service as part of a UK Multi-Agency Task Force in response to the events of the Arab Spring. In this role, Victoria acted as Senior Investigating Officer on a number of complex cross-border grand corruption and asset recovery investigations requiring regular deployment to Egypt, Jordan and Tunisia, where she worked constructively alongside international organisations and law enforcement partners.
Victoria has contributed to UK domestic policy in the areas of anti-corruption and asset recovery, working closely with the Home Office's Joint Anti-Corruption Unit alongside her involvement in the determination of operational deliverables for the UK Anti-Corruption Summit hosted by PM David Cameron in 2016. Victoria was also a contributing member to the law enforcement working group that assisted in the drafting of the UK Criminal Finances Act 2017.
Before commencing her career in law enforcement, Victoria worked for a private insolvency firm achieving her Certificate of Proficiency in Insolvency. She has also been awarded a Bachelor of Science (Hons) degree in Geology from Imperial College, London.